Yes…I dropped my Canon 5D Mark IV. Just typing out those words hurts my heart! I had just come back from a nice, long, relaxing day at Hagerman National Wildlife Refuge with Midnight, my camera. (Yes…my camera has a name. That should give you a hint as to how sad I was when I dropped her!) I had spent the day hiking several different trails at Hagerman with my camera in hand.
I saw so many pretty landscapes, some cool birds, some strange birds, and lots of beautiful land on the Big Mineral Arm of Lake Texoma. It was a short drive up there to Hagerman – about 50 minutes, and since it was Sunday, there was very little traffic.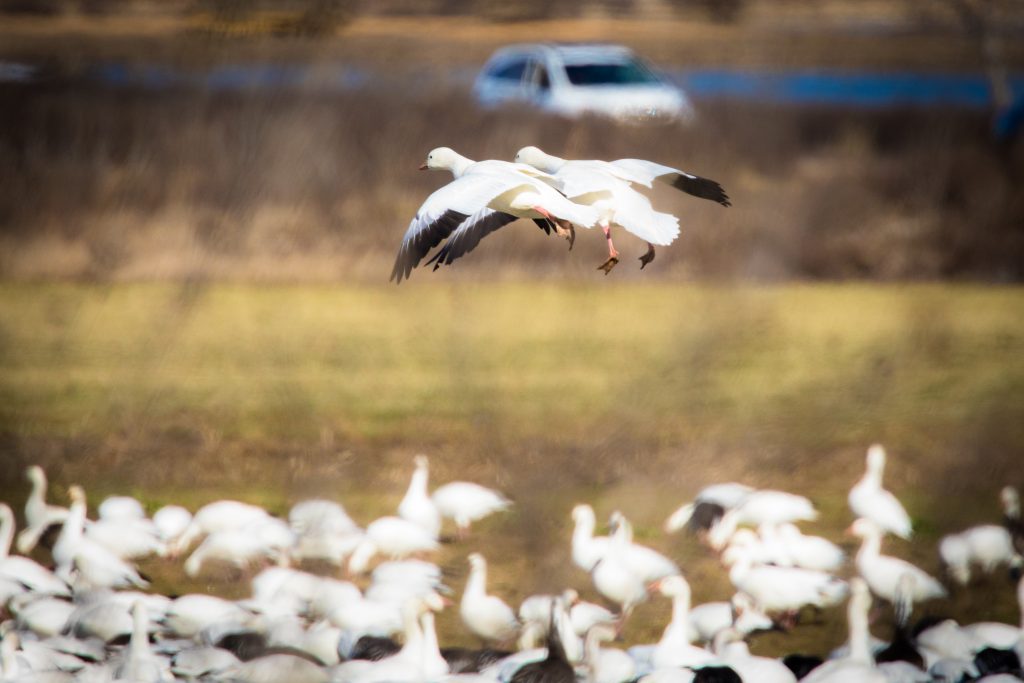 I had hopped in my car early Sunday morning with my backpack, my hiking boots, some snacks and drinks, and of course, my bag of camera gear. I was on the hunt for bald eagles and hawks, and any other wildlife I could capture with my 5D Mark IV.
The reason I decided to travel so far to find wildlife to photograph is because I had rented a Canon 100-400mm zoom lens with a Canon 1.4 extender to test out.  And what a lens it is!  I definitely need one.  An extender too!  It's like having an entirely different zoom lens when you attach this thing!
I guess I first need to get my camera fixed, because right now, I don't need any lenses. I don't have a camera to attach them to! So anyway, after a day of capturing some excellent wildlife pictures (expect for the eagles), I packed my gear up and headed home. As always, there was a lot going on when I pulled in to the driveway!
I was greeted with happy shouts of "Mom, you're home!" And things like "Why did you stay so long?" You know…the typical chaos that ensues when you've been gone for more than 30 minutes!
I finally pulled in to the garage and began unpacking. Of course, while I was unpacking, both kids were talking non-stop telling me about all the exciting things I had missed while I was gone. So as you can probably guess, I wasn't totally paying attention to my unpacking of the car – I was trying to listen to their stories (and unpack at the same time). Big mistake!
I had gotten almost everything out of the car, except for my camera. I knew I had put it in the backseat for the drive home, but couldn't remember exactly where. I blindly yanked open the back door, and CRASH! Something very large hit the garage floor with a very horrible sound.
I looked down, and just about cried. On the garage floor was my 5D Mark IV with my 70-200 zoom lens. OH MY GOODNESS! There are no words for what I was feeling…
I carefully picked Midnight up, and checked her out.  To my surprise, there were no visible scratches, and she easily turned on.  Phew…  Lucky me!  Midnight was still working.  I went upstairs to my computer and uploaded all of my pictures to my computer.  All of that went well.  Midnight was okay.  I felt so relieved!
The next day, I packed her up again with my rented Canon 100-400 zoom lens and headed out to the Connemara Conservancy near my house to get some hiking in, and continue to test this rented lens. I had a little trouble capturing the first bird I saw – he was hopping from branch to branch and I could not get a clear focus on him. Oh well…I was in a shady area, so I was sure that I just needed to get out into the sunlight and all would be okay.
Out into the sunlight I went, and had just started hiking when I saw a cute bird nearby. I grabbed my camera and tried to capture a photo of him. Hmmm…trouble focusing again. What was going on? Maybe I had forgotten to turn on Auto-Focus on the lens. So I checked that out. Nope…not it. I turned the camera on and off just to restart things to see if that helped.
Occasionally, I was able to get a bird in focus and capture a pretty good picture, but not as sharp as they had been before. Panic began to set in when I realized something was wrong with Midnight. One more thing to try – I thought I'd change the lens and see if it was the rented lens that was having trouble focusing and not Midnight. Nope…it wasn't the lens. I attached my 70-200, and it seemed even worse. Uh-oh…now I was wondering if there was something wrong with Midnight AND my 70-200 lens! Yikes…
Oh my…this was a sad moment for me. Midnight definitely had some sort of internal damage. Something I knew I would not be able to fix. Something I knew would require a trip to the Canon Service and Repair Center. And I knew that this would not be a day trip – I had heard these things could take weeks. Guess what…I was right. Midnight needed to be shipped out, and I was told I probably would not see her again for 3-4 weeks.
What? That seems like forever to me. Three – four weeks without my camera? Without Midnight? She's like an extension of my arm. I wasn't sure how I was going to make it through the next month or so without Midnight.
Maybe I'll take up a new hobby? Maybe I'll catch up on some reading? Or maybe, just maybe, I'll rent a camera to use while Midnight is out being fixed. I wonder if Midnight would approve of me using another camera while she's out being repaired? I haven't decided yet, but I'll be sure to let you all know. Wish me luck. Here's hoping that Midnight comes back quickly, and that she hasn't lost any of her magic since being injured!
Have you ever dropped your camera?  I sure hope not.  If you have, then you know exactly how I'm feeling.  I'll keep you posted, but you'll have to excuse any photos I use on my blog for the next few weeks.  The picture quality may be lacking…  Have fun, keep taking pictures, and make sure you hold on tight so you don't drop your camera!  Until next time…