Hey there.
I'm Paula and this is my blog.  I am a stay-at-home mom with two beautiful kids.  Now they are both in school, so I'm using all my newly found free-time to set up this blog about things I love.  I love my family, I love taking pictures, and I love to read.  I follow my two children around with my camera a lot.  They are really good about posing for a picture now and then, but I prefer candid shots of them doing their thing.  Usually that means basketball, baseball, soccer, dance or tennis, but sometimes it means playing outside in the front yard on pogo sticks or go-carts, or splashing around at the neighborhood pool.  Those are the things I'll be posting about most days.  However…I also have a few other things on my mind from time-to-time, so you might find those "random thoughts" published here as well.
I was born and raised in Dallas, Texas.  I went off to college, but found myself back here at home after graduation.  I have been here ever since…  Before becoming a stay-at-home mom writing blog posts for Ball Cap Mom, I was a 4th grade teacher in Dallas.  I taught at a small private school.  I loved every minute of it.  I've been out of the teaching game for about 12 years now, but I still keep in touch with many of my students through social media.
As you might imagine from the blog title, I'm a Mom who LOVES baseball caps.  I have an impressive collection of caps from all the places I've been.  Some far away places, and some not so far away places.  Ninety-nine days out of 100, you'll find me wearing one of my baseball caps with my hair in a pony tail (with a camera close by).  That makes me…the Ball Cap Mom.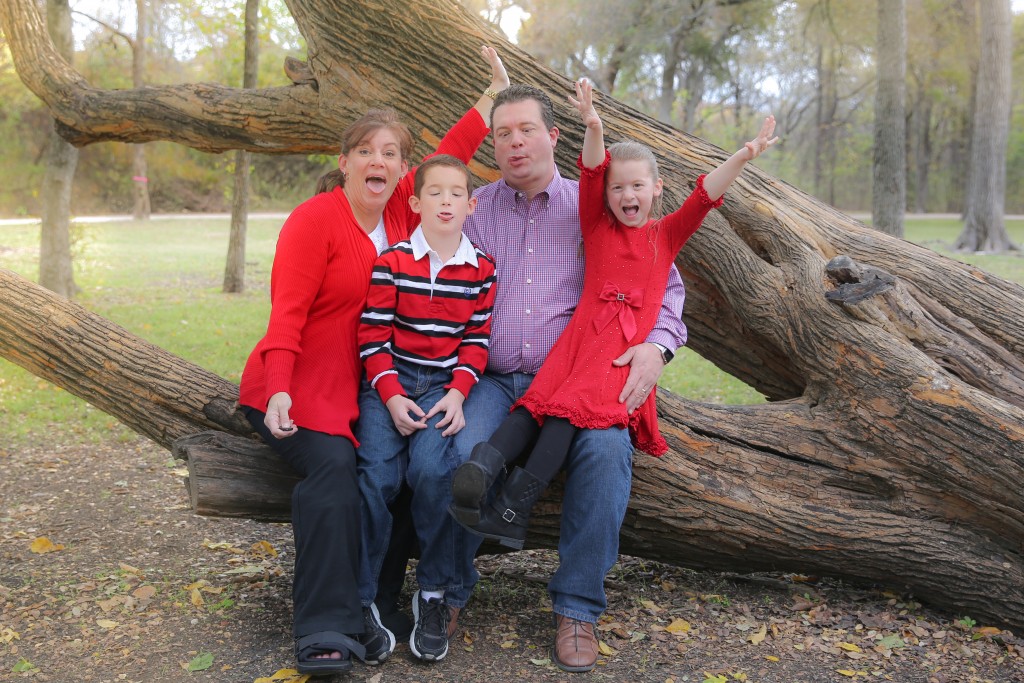 Here we are…  Ball Cap Mom and family!  As you can see from the pictures, things can get quite crazy in my house!  This was the day we were attempting to take a picture for our Christmas card.  I was in a "boot," because I had a broken leg, I wasn't sure how to use the Canon remote, and we were all going crazy because it was taking so long to get a good shot.  So…this is what we ended up with!  Doesn't it just shout "Merry Christmas"?!