Disclaimer: If you are not a total camera geek, this is not the post for you. If you are a camera geek, be prepared to spend some money after reading this post. And please let me know what you buy!!
Another update: April 2021 – – Well…I finally have my Canon R5, and I absolutely love it. At first, I was just shooting with it around the house, just getting my feet wet slowly. But now, when I head off to a photo session, I've got my trusty Sony A7riii on one shoulder, and my shiny new Canon R5 on my other shoulder.
I never thought I'd be a dual shooter, but here I am… I love both cameras so much, that I'm not willing to give either one up. I don't find it easy to be a 2 camera shooter, but I'm hoping to adjust. I have so much invested in Sony now, that jumping ship over to Canon does not make sense.
And…I'm still learning the Canon. After shooting it for so many years, and then switching to go full Sony, I'm having to relearn the ways of Canon. It is so much fun!! And there is nothing wrong with my Sony. And in some side by side comparisons, the Sony wins. Not much is better than the combination of my Sony with my 85mm. I rented the 85mm for the Canon, and it was just as spectacular. But the cost of that lens is crazy, and it doesn't make much sense to have the same lens for each camera.
So right now I am in the process of testing the 50mm lens for my Canon, and so far, it is amazing! I'm hoping to add it to my collection soon. Guess I'll have to visit my friends at Competitive Cameras again! If you're looking for a camera, a lens, or any other photography gear, this is the place to go.
COVID-19 Update: Well…I first published this post several years ago, and as you can imagine, a lot has changed. I am now shooting exclusively Sony cameras (and I love them), and my little purse camera that I found has been taken over by my husband. It is a Fuji XT3, and it is a perfect little camera. It looks similar to the Olympus in the picture below, but I like it so much more!
Too bad I never get to use it. It is set up on a little tripod in his study, and he uses it to video his presentations for his Internet Marketing podcasts and Facebook live. So I'm pretty sure I won't be getting it back anytime soon…
Now that he has taken over my "purse camera," I find myself once again in a situation that leaves me without a backup camera! The timing couldn't be better, because I don't know if you've heard, but the Canon R5 and R6 are both about to start shipping, and they are both getting great reviews.
I think Canon is back in the game with these 2 cameras, and they just might be winning me back too! I'm not ready to sell my Sony gear just yet, and probably never will be, but I can certainly see myself carrying around a Canon R5 with a nice little 50mm lens attached!
It's not a cheap camera, but it sure is pretty. And the reviews so far are pretty great. The animal eye auto-focus certainly has me interested. That won't help with family portraits, but my wildlife photos would certainly improve!
So now I have a decision to make…upgrade my Sony A7riii to the next level, or save my money for a Canon R5? Hmmm…sure wish I could afford to have both. If you're looking to get into the camera game, Sony and Canon have some great cameras for you to start with. Let me know what you decide!
And when you're ready to make your purchase, be sure to contact my friends at Competitive Cameras down in Dallas. They are amazing, and will help steer you in the right direction!
A few years ago, I upgraded to a Canon 5D Mark IV. What an amazing camera! I had never shot with anything like it. It took crisp pictures, it was easy to focus, it had a very user-friendly menu with a touch screen, and I had a lot of good Canon glass to use with it. I was so excited!
I'm sure you can imagine how upset I was when I had to send it in to the shop to be fixed. For several weeks! You can read all about that terrible day when you read The Day I Dropped My Canon 5D Mark IV. So very sad…
That's when I realized I needed (wanted), and had to have some sort of a back up camera. You know, a fairly decent camera to have here at the house in case something went wrong with my Canon again. Like me dropping it…again. I hated being without a camera, so I began my search for a decent back up camera.
I hoped I could find something small that would fit in my purse. I am always hunting for a perfect little camera that I could carry around in my purse – like my iPhone, but a "real" camera. I found one that worked very well for a while, that I wrote about in my blog post My Favorite 'Purse Camera,' but I eventually had to sell it to buy some more Canon gear.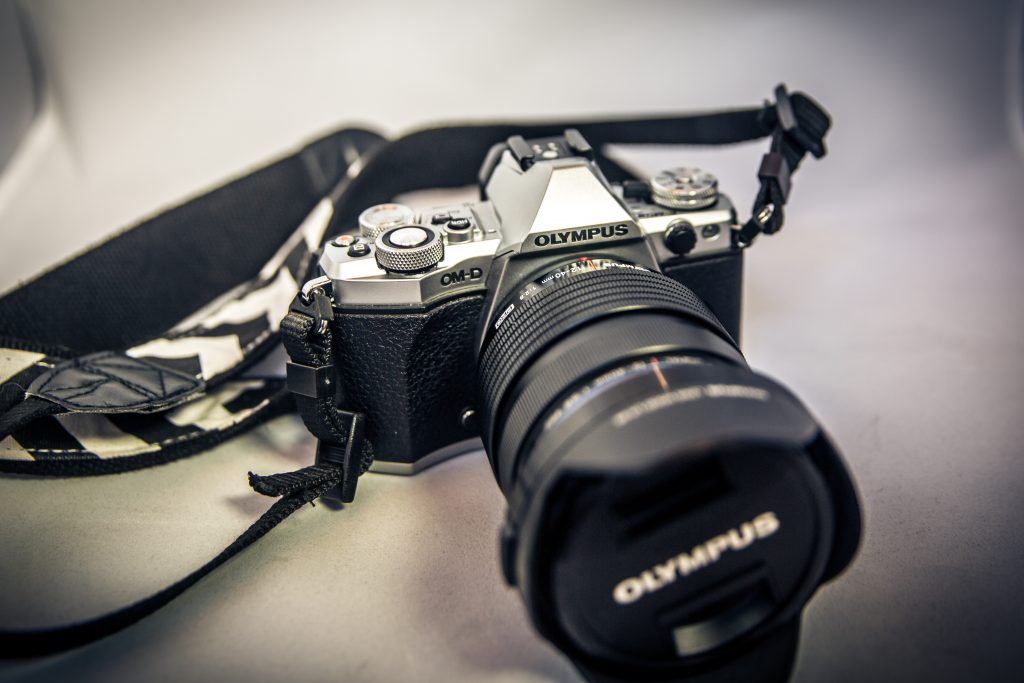 I'm not sure what my next "purse camera" will be, but I'm still always on the lookout for the perfect one… Any suggestions for such a camera will be welcome!
I was hoping to find something smaller than my DSLR, so I started looking at mirrorless cameras. I didn't know much about them, but I did know that they were smaller and much lighter than most DSLRs, and many camera enthusiasts said this was where the future of photography was headed.
So, after shooting with and reading up on several mirrorless cameras, I settled on Sony! Sony was gaining ground in the camera races, and the reviews of the A7 series just kept getting better and better. The problem was the cost. Sony cameras are not cheap, so I knew I'd need to start off slow. Maybe just the body with one lens and go from there.
After all, I didn't need a lot of lenses. This Sony was going to be my back up camera, remember?? Ah…yes. So one lens will do. I purchased the Sony A7rIII with the Sony 24-70 GM lens after selling all other camera gear besides my Canon. Sony A7rIII with the 24-70 was a perfect combination for a back up camera.
When I bought the camera down at my favorite camera store, Competitive Cameras in Dallas, the salesman's parting words to me were "Once you start shooting with this Sony, you will never pick up your Canon again." I smiled and replied with "Never. I'm all Canon all the time. This Sony is just my back up camera."
"We'll see," he said. For the first week, I continued shooting with my Canon, while the Sony sat quietly on my shelf, but I did spend some time trying to learn the Sony menu system. It was certainly more complicated than my Canon menu system, and on top of being complicated, the Sony A7rIII did not have a touch screen menu. What?? No way would this ever be my main camera.
How wrong I was. After shooting with the Sony for the first time just to practice in case I ever needed it, I knew I was in trouble. After all these years with Canon, and the huge investment I had in lenses and other equipment, I found myself wishing I had a million dollars to go buy comparable equipment for my new Sony A7rIII – you know…my back up camera.
Within two weeks of purchasing my Sony A7rIII as my back up camera, I was no longer picking up my Canon. The guys at Competitive Cameras were correct – my brand new back up camera was very quickly taking the place of my Canon. Well, that didn't take long.
The Sony is a beautiful, sort of complicated powerful little camera. The Sony key features include: 42MP Full-Frame Exmor CMOS Sensor, 399-Point AF System, 10 Frames Per Second Shooting, UHD 4K30p Video, BIONZ X Image Processor & Front End LSI and much, much more.
For those of you who don't speak the technical language (like me), what that means is that the Sony A7rIII is a very fast camera with amazing resolution and video capabilities. It's a very versatile, high performance camera with 42.4 megapixels, an impressive image processor and can shoot 10 frames per second.
It also has an amazing autofocus system that can reliably track any subject in almost any lighting situations! It very quickly acquires focus and maintains it more than any camera I've ever shot with. I don't do much with video, but the little bit I've seen, it is just as impressive as the stills!
So I began to spend more time with this new camera fumbling through the menu system and trying to learn all the different focusing modes. Once I felt I had a pretty good grasp of it all, I headed out with my Sony and left my Canon at home. That was a strange day for me… I wondered how many shots I was going to miss with this new system. Guess what…I didn't miss any…
Soon I found myself packing up all my old Canon gear and heading down to the camera store to see what I could get for it, and also to see what I could afford in lenses for my new Sony back up camera. And that was that…after a 2-3 week painful period of learning a new menu and new camera system, I was an official member of the Sony lovers club! I am now all Sony all the time! At least until someone comes along with something better (I guess).
For those of you on the fence about whether or not to jump ship to Canon, let me tell you that I don't have any regrets. Canon will always hold a special place in my heart because that is what got me started in this photography game, but I don't plan on going back.
But guess what…I am currently toying with the idea of purchasing a mirrorless Canon as my new back up camera! Kind of crazy, I know, but in 2018, Canon decided to join the mirrorless race with an EOS R full-frame entry level camera. So here I am, browsing Canon websites again, considering looking at one of their EOS R series cameras.
Rumor has it that the Canon people have something in the works that will compete with the likes of the Sony A7RIV! What? Did they hear that I jumped ship to Sony and are now trying to win me back? Bring it on…I'm up to that kind of challenge and would be happy to test out their cameras. Just send 'em my way…
Besides…who says you can't have a Sony and a Canon in your bag at the same time? I'm certainly willing to give it a shot, but I'm not sure my husband will be on board with this crazy idea. Who knows…
What camera do you love? What is your dream camera? Favorite lens? Right now my camera that I love is the Sony A7Riii and my favorite lens is the Sony 20-200 for sports and the Sony 85 1.4 for family photo sessions. But I'm willing to talk, Canon, so don't be shy.
Come see me over at Paula Mason Photography if I can help you with any photos!
Until next time…