As of now, Lightroom is my favorite editing program.  Mostly because I have used it for some time, and I feel like I know the program. Even with all my time editing photos, I had no idea there were so many Adobe Lightroom CC Keyboard Shortcuts!  And the Lightroom Shortcuts have really cut my editing time by quite a bit.
If you are not familiar with Adobe Lightroom, you might want to check out the book The Adobe Photoshop Lightroom CC Book for Digital Photographers. I like this book, in particular, because it has lots of images to show you what to do instead of just telling you! I'm much more visual when it comes to this sort of thing…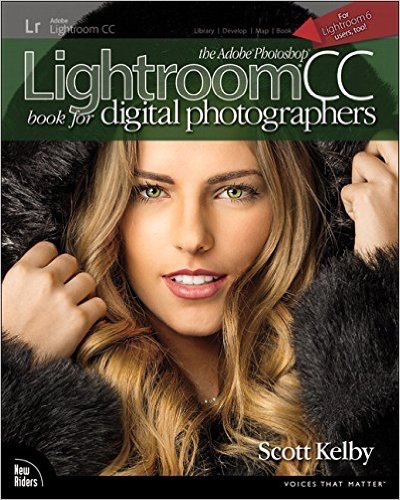 I know everyone has their preferred editing program, but for quick, easy editing, Lightroom is my first choice.  There are several things I like about Lightroom and the book above.  First of all, this book has wonderful illustrations, and if you're like me, I always prefer to see a picture before reading a long, detailed passage.  Scott Kelby does a great job putting screen shots of everything he is doing in this book.
Another great thing about this book is that many of the photos used in the book are available for download!  That's great, right? Once you see the pictures you will agree.  Also, many of the Lightroom Presets that are talked about in this book are available too!
And if you haven't used Lightroom Presets, as Scott Kelby says, basically, they are "one click wonders that make your photos look awesome."  I have already set up my "Favorite Presets" folder, and it makes editing certain photos so easy and quick!  One click and done!
So, if you are just starting out with Lightroom, or if you are a seasoned veteran, this book is still worth it.  I enjoy having the book, because I like to have it open beside me while I'm working – I can quickly find shortcuts or directions on how to do something I'm working on, and I can also make notes in the book. My books are always marked up with my scribbles…
I highly recommend clicking the link to the Adobe Lightroom Shortcuts page at the beginning of this post – it's free and easy to print off.  I keep a copy printed out on my computer table for quick reference, but at this point, most of those that I use on a consistent basis I have memorized.  It took me just a few hours of editing to get them all figured out.
If you are just loading Lightroom on to your computer for the first time, it might be over-whelming, but give it a few minutes.  In no time, you will have your sidebar arranged just to your liking and your library set up in just the perfect way for what you are doing.  I'm so happy to finally have all of my pictures organized in a way that makes it easy to find them when I need them.
I'm also happy to have an ever-growing list of favorite Lightroom Presets – this has changed my life.  Don't get me wrong – I love experimenting with photos and making them look as best as they can, but when I'm in a hurry to publish something to Facebook or just send out in an email, the one-click wonderful presets are just what I need!
So there you have it.  Lightroom!  I love it, and I'm sure you will too.  Go take some pictures to import and test out in Lightroom.  And remember, you should Be in the Picture sometimes too!  Goodluck, and let me know what you think.  And if you have a favorite preset, let me know what it is and where you found it.  I'm always looking for a new favorite!  Until next time…